Gossip Slots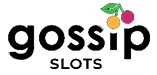 Play Now
Gossip Slots online casino is a new idea in the online gaming world! New casinos appear almost every week, it seems, and many of them are retreads of earlier casinos. The selection of games is limited to what the major developers are producing, so the major differences in casinos is mainly the log-in page and the specific games that each one offers. Gossip Slots has come up with a new twist that gamers are going to love!
The Gossip Slots Difference
Casinos have been using chat features for several years now in order to let players consult with their staffs of online experts for assistance on games, banking, and casino operations. Gossip Slots has taken the next step by expanding their chat function so players may now visit with one another! You can log in at the same time as your pals and cheer your wins and commiserate about your losses just as if you were standing shoulder to shoulder at a brick-and-mortar casino.
Full BetSoft Experience
Gossip Slots makes extensive use of BetSoft games, the fantastic digitally animated 3-D games that take online slot games to a whole new level. They may, in fact, have the best selection of these fantastically fun 3-D games on the internet! Their vast collection includes all of the hottest and latest including these that players must not miss: The Curious Machine—For fans of the steampunk genre, and for futurists of all sorts, The Curious Machine is a fantastic 5-reel, 30-payline game that features a wonderful time-travel story and constant changes! This game will keep fans of Jules Verne or H.G. Welles entranced for hours as they turn back the clock—or turn it forward! Play is easy and perfect, animations are truly spectacular, and the winnings have the potential to be epic. Glam Life—Again, it seems that all we talk about on these BetSoft games is how beautiful they are, but it is true, and Glam Life is another stunner. Glam Life is all about luxury—fancy cars, beautiful homes, jewelry, yachts, and more. Five reels, and a spectacular second screen bonus round will make sure that you stay for hours of fun on this beauty. Royal Reels—BetSoft is best known for their 3D games, but they make a large number of traditional 2D games too! Royal Reels is an example of these fantastic offerings. The look is regal with lush colors and, though 2D, still rich in animations. They are quieter than the 3D games offer, being more in the spirit of a traditional online slot game, but they are executed perfectly and they make the game shine.
Gossip Tech
Gossip Slots has much more to offer. One of the excellent features of Gossip Slots Casino is that they have formats specifically appropriate to many modern devices including Apple, Android, and other tablets. Now you are no longer shackled to your computer! You have a stellar collection of games available to you wherever you have your smart phone or tablet too.
Play Gossip Slots Now!
With the chat feature, the amazing collection of games, and the fact that we can access those games from our tablets whenever we choose, Gossip Slots is bound to become one of our favorite online casinos in short order. Find yourself a cozy café, fire up your iPad, and get the reels spinning at Gossip Slots now! You may make some new friends while you're at it!